Documents adopted by the Administrative Committee of the Unified Patent Court (UPC) in its meeting on 8 July 2022 have been published here on the UPC website. These include the Court's Rules of Procedure and the Table of Court Fees, both with the changes showing in track. Some noteworthy changes to the Rules are:
Rule 4. Lodging of documents. A hard copy of a document may be filed only if the UPC's CMS is not functioning. (Therefore, it appears that if the fault is elsewhere and this causes a document to be filed late, it will be necessary to request a retrospective extension.)
Rule 5. Opting-out. Rule 5(1)(b) is amended so an application to opt out a European patent must be made in respect of all designated states, not just the Contracting Member States (i.e. those participating in the UPC). The explanation of this change is important and controversial: "This wording is inconsistent with the indivisibility of the application to opt out. It implies that the UPC solely has jurisdiction over UPCA Contracting Member States, which is not the case." (emphasis added). Also, the change has practical implications, as the opt-out must be signed by the proprietors of all the EP designations. A corresponding change has been made to the withdrawal of an opt-out (Rule 5.7).
Rule 5a.  Removal of unauthorised application to opt-out. This is a new rule providing that the proprietor of a European patent may make an application to remove an unauthorised application to opt-out (or to withdraw an opt-out). This is considered a useful provision as the CMS has limited means to check proper authorisation. However, although the explanation states that the Register will show the application to opt-out as subject to an application for removal (until the Registrar decides on that application), the status of any actions taken on reliance on the opt-out prior to that is not clear.
Rules 262 and 262A. Public access to the register. It is now clear all decisions and orders of the Court will be published, subject to redaction of personal data to comply with the EU General Data Protection Regulation (GDPR) and confidentiality requests. However, there is some concern about the extent of the redaction, e.g. if the parties, or at least the patent, are not apparent then the utility of the decision will be limited.  Regarding written pleadings and evidence, these "shall be available to the public upon reasoned request to the Registry. The decision is taken by the judge rapporteur after consulting the parties."  This is also subject to confidentiality requests. It is not clear what the threshold for a valid reasoned request will be nor how much substantiation has to be provided. Nor is it clear whether a request may be made by a legal representative and, if so, whether they have to disclose the real party of interest.
Get in touch with our UPC Experts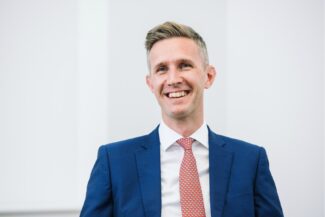 Other news