The UPC – a new patents court
The Unified Patent Court (UPC) is a new court system created for patent disputes that cover multiple European jurisdictions. In one action parties can seek a remedy with effect in up to 17 countries. It aims to simplify, harmonise and reduce the costs of patent litigation in Europe. The court system commenced operation on 1 June and the first cases have already been filed.
This article suggests some things to think about in these early days of the UPC, as well as an overview of the fundamentals of the new Court.
Where we are now
As well as the new court system, the new Unitary Patent has been created: a single patent right which covers multiple jurisdictions (not a bundle of patent rights like a "classic" European Patent). Proprietors can choose to file a request with the EPO for unitary effect of the EP resulting in the single Unitary Patent or continue to validate the European Patent nationally in any designated state.
The court system potentially has jurisdiction over the new Unitary Patents, existing European Patents (subject to opt-out) and SPCs (subject to opt-out). The option remains for an opposition to be filed with the EPO.
At first instance, the Central Division (with sections in Paris, Munich and Milan) will be the default location for revocation and non-infringement declaratory actions, while Regional and Local Divisions will usually be the place to sue for infringement. Revocation and infringement may be handled by one division as part of the same action, or separately by different divisions.
What you need to know
Prior to launch, many patent holders have assessed whether to keep their existing patents within the jurisdiction of the new court, or whether to opt them out while they wait to see how the court works in practice – around 500,000 patents were opted out before 1 June 2023. Taking no action leaves patents subject to UPC jurisdiction, which could mean a centralised revocation action.
What impact does this new forum have on new and existing patent agreements? A careful review will allow full advantage to be taken of the new system (and surprises avoided). More information can be found here.
The implications for litigation strategy both inside and outside of the UPC need to be thought through carefully. There is potential for swift centralised revocation actions, preliminary injunctions covering multiple jurisdictions (even awarded without notice) and bailiffs implementing seizure of goods and documents in advance of an infringement action. See our Q&A for more info.
UPC – scope and operation
Jurisdiction and participating countries
The scope of the UPC is wide but does not cover all of Europe. The 17 countries currently participating in the system are:
Austria, Belgium, Bulgaria, Denmark, Estonia, Finland, France, Germany, Italy, Latvia, Lithuania, Luxembourg, Malta, Netherlands, Portugal, Slovenia and Sweden.
Seven further countries (Cyprus, Czech Republic, Greece, Hungary, Ireland, Romania, Slovakia) are signatories of the Agreement but need to ratify as a further step before participating in the UPC system (with some considered more likely to ratify than others – Ireland, for example, is expected to hold a referendum on ratification later in 2023 or in 2024 while it has been suggested that Hungary may choose not ratify at all). From the EU, Croatia, Poland and Spain are not currently participating. The UK is also outside the UPC. The question of whether the UPC could have jurisdiction outside of the countries that signed up to the UPC Agreement continues to be debated. We explore this issue more here.
While there are as yet relatively few Unitary Patents, focus will be on existing European Patents. Many will remain opted out. For those that are subject to the UPC's jurisdiction, there is a seven year transitional period during which such jurisdiction is not exclusive (unlike for Unitary Patents) so that those patents can still be litigated before national courts. There are rules to decide jurisdiction when a patent could be litigated either in the UPC or before national courts, explained here. Jurisdiction is one of the main areas where questions are expected to arise as parties start to make use of the new Court system. Read more.
More about the Court structure, the different divisions and the judges
The Court of First Instance (CFI) aims to deal with cases within one year of filing. The CFI consists of:
The Central Division which has three sections, in Paris, Munich and Milan, to deal with revocation actions, declarations of non-infringement and certain types of infringement action. The Milan Central Division did not enter into operation on 1 June 2023 because its status was confirmed only after the original location, London, ceased to be an eligible following the UK's withdrawal from the UPC (see update here). Until the Milan Central Division opens its responsibilities may be divided between Paris and Munich.
17 regional and local divisions which will deal with infringement and revocation counterclaims:

The Nordic Baltic Regional Division which will hold hearings in Riga, Stockholm, Tallinn and Vilnius
Local Divisions: Brussels, Copenhagen, Dusseldorf, Hamburg, Helsinki, Lisbon, Ljubljana, Mannheim, Milan, Munich, Paris, The Hague, Vienna
The Court of Appeal, which will hear appeals from all first instance courts on both procedural and substantive matters, will be based in Luxembourg. It will play a crucial role in achieving a harmonised application of the European Patent Convention and UPC Agreement. Referrals can be made to the CJEU regarding questions of EU law.
Legally qualified and technically qualified judges have been appointed to the Court (a list of those initially appointed can be found here, but it is subject to some further appointments and resignations, plus the need to appoint Judges to the Milan Central Division). Each case will be heard by a panel of, typically, three judges, at least two of whom will be legally qualified. Technical judges will be automatically included in the panel of the Central Division and Court of Appeal, and optionally added to panels of Local and Regional Divisions (for example when the Panel is considering validity issues).
The UPC rules of procedure can be accessed here, and further information can be found on the Bristows' site.
Get in touch with our UPC Experts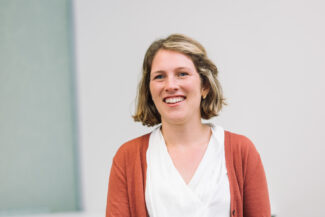 Other commentary