In a letter sent yesterday to the UK government's "Brexit" Secretary (the Conservative Party's David Davis, Secretary of State for Exiting the European Union), the Labour Party's shadow Foreign Secretary and shadow "Brexit" Secretary requested answers to 170 questions (here) on the government's plan regarding Brexit. Two of these questions concerned the UPC:
"110. Does the government intend to proceed with ratification of the EU agreement to establish a Unified Patent Court, in the agreement's present form; and if not, what steps is the government taking to negotiate an alternative agreement to which it would be willing to sign up?
111. If the Unified Patent Court (UPC) goes ahead, will the Human Necessities seat of its Central Division continue to be located in London, as prescribed in Article 7(2) of the UPC agreement."
The letter (here) explains that, by asking the 170 questions, the Labour Party is seeking to ensure that the government has a clear plan of what it is trying to achieve in the negotiations on the UK's terms of exits from the EU and its future relationship and that it achieves the best possible deal for Britain.  The letter notes that the negotiations must begin within 170 days, as the Prime Minister recently announced that the government will trigger the Article 50 process before 31 March 2017.  The letter was sent in advance of today's Opposition Day debate in the House of Commons. (Opposition days are days allocated in the House of Commons for the discussion of subjects chosen by the opposition (non-government) parties.)  The Labour Party is arguing that the approval of Parliament should be obtained before the government triggers Article 50, in order to first give elected representatives the opportunity to debate and vote on the government's Brexit plan, again to ensure the best possible outcome for Britain.
For commentary on the legal issues concerning the UK's participation in the UPC system, see here.
Get in touch with our UPC Experts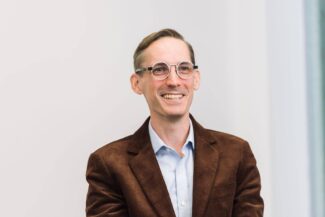 Other news