Matthias Lamping and Hanns Ullrich, research fellows of the Max Planck Institute for Innovation and Competition, have published a research paper entitled "The Impact of Brexit on Unitary Patent Protection and its Court". The paper is 182 pages long and offers the authors' distinctly controversial opinion on the possibility of the continued involvement of the UK in the unitary patent package post-Brexit.
The authors start from the premise that the Unitary Patent Regulation (Regulation 1257/2012) is linked to the UPC Agreement as a matter of substantive law in addition to jurisdiction. As, in their view, "unitary patent protection cannot be dissociated from the general legal order of the EU's Internal Market and extended to the UK once it has left the Union", this would then have implications for the UPC. The authors conclude that a core objective of the UPC Agreement is to establish a common court of EU Member States for the adjudication of unitary patent protection which must form part of the EU judicial system, and thus the Court cannot include the UK. Whilst an interesting (and extended) addition to the canon of opinions on the topic, others who have considered this topic in forensic detail, notably EU law specialists Gordon & Pascoe, disagree, seeing no such bar to the UK's continued participation. Neither does the UK Government itself agree (see DEXEU White Paper from 12 July 2018, reported here).
The authors have provided an abstract here for those wanting a high level summary, and the full paper can be downloaded from the same Social Science Research Network (SSRN) website.
Get in touch with our UPC Experts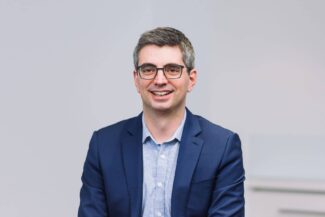 Other news