The Council of the EU has recorded here that Lithuania deposited its instrument of ratification of the Unified Patent Court Agreement (UPCA) with the Council's General Secretariat on 24 August 2017.   Lithuania's law ratifying the UPCA came into force on 1 July 2017 but the deposit of the instrument of ratification means that the ratification is now effective (Article 84 UPCA).   This makes a total of 14 countries that have now ratified, the others being Austria, Belgium, Bulgaria, Denmark, Estonia, Finland, France, Italy, Luxembourg, Malta, the Netherlands, Portugal, Sweden.
Lithuania has not yet signed the UPCA's Protocol on Provisional Application (PPA).  In April 2017, the Ministry of Justice issued a document regarding its proposed appointment (completed in May by this Order) as Lithuania's representative on the UPC's Administrative Committee and Budget Committee and in that document it stated that Lithuania would not be participating in the provisional application phase (PAP).  It explained that this was because it was expected that the PAP would start in May whereas Lithuania's law ratifying the UPCA would not be in force until 1 July.  Therefore, as the start of the PAP has been delayed , it is possible that Lithuania may decide to participate.   If it does so, then, in addition to Germany, one more country must take action to allow the PAP to start.  Under Article 3 of the PPA, it enters into force the day after France, Germany, the UK and 10 other states have ratified, or informed the depositary that they have parliamentary approval to ratify, the UPCA; and have consented to be bound by the PPA.   The countries which have now taken those steps are France, the UK, and eight other countries (Belgium, Denmark, Estonia, Finland, Italy, Luxembourg, the Netherlands and Sweden).  Although Germany's completion of the procedure is on hold, other countries which have almost completed include Bulgaria and Portugal (both of which have ratified the UPCA) and Slovenia.
Lithuania's Law on ratification of the Agreement on the establishment of a Nordic-Baltic regional division of the UPC also came into force on 1 July 2017, enabling Lithuania to form, with Sweden, Estonia and Latvia, a regional division of the UPC.  Although the Nordic-Baltic regional division's seat will be in Stockholm, it is intended that each participating country will provide facilities for hearings, and Lithuania's Law designates the premises of the Vilnius Regional Administrative Court.  Therefore, it is expected that Lithuania will in due course accede to the  UPC's Protocol on Privileges and Immunities (and deposit its instrument of accession) to provide the privileges and immunities necessary for those hearings.
Get in touch with our UPC Experts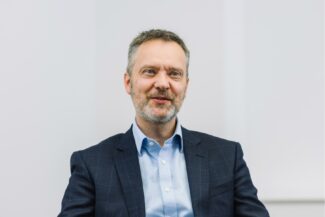 Other news