It was announced yesterday on the Unified Patent Court (UPC) website that the UPC IT team has published "Case Management System. New authentication and electronic signature. How to authenticate to the CMS system". This provides more detailed information than previously on how to access the CMS using its anticipated strong authentication scheme (which will be required from 31 October 2022). In summary, the steps to take are:
Contact one of the providers on the trusted list on the EU Trust Services portal  to obtain a secure device (smart card or a USB token) containing a qualified certificate for electronic signature (QCert for ESig). Some of the providers have procedures to cater for non-EU citizens, and some are able also to undertake virtual identification (so in-person attendance is not mandatory) to obtain the device and certification.
Test the device on "Test my authentication device" page, and when the test is successful, the Strong Authentication will be activated.
Create a user to link the security device/certificate to log in details for the CMS. The guidance states that more details will follow regarding the procedure of user creation. Once a user is created, the CMS can be accessed using the strong authentication scheme.
Get in touch with our UPC Experts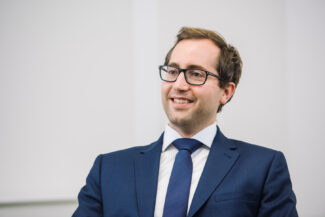 Other news