A draft law (bill 18/11238) to enable Germany to ratify the Protocol on Privileges and Immunities of the Unified Patent Court (PPI) is listed (item 56) on the agenda of the Bundesrat (Federal Council) to be voted on today.  If today's vote is positive, the bill will pass to the Bundestag (Parliament), and it is actually listed (item 56 c)) on the Bundestag's agenda for its first reading in the sitting tomorrow (10 March 2017).  The bill will pass through the 'simplified procedure' and, therefore, the Bundestag will not debate it in its first reading but simply refer it to the Committee for Legal & Consumer Affairs.
The PPI will give legal personality to the Unified Patent Court and provide the Court and its judges, Registrar and other staff with the various privileges and immunities. One section of the Court's central division will be in Munich, and four local divisions will also be in Germany – in Düsseldorf, Hamburg, Mannheim and Munich.   For the PPI to come into force it requires Germany, and also France, the UK and Luxembourg, to deposit their instruments of ratification (or equivalent) with the Council of the EU.  (The central division will have its seat in Paris and sections in Munich and London, and the Court of Appeal and Registry will be in Luxembourg.)
Regarding Germany's other draft UPC legislation, i.e. bill 18/11137 to authorise ratification of the UPC Agreement and bill 18/8827 to amend German patent law, as reported here, both bills were listed for the their second and third (i.e. final) readings in the Bundestag today. They are now listed on the agenda as items 42* a) and b), and the *  indicates that there will not be full debate on these.  MPs will instead submit in writing to the Bundestag administration any 'speeches' they would like to give (and these will be published in the minutes of the sitting).  A final vote will be held after the third reading and, if the bills are passed, the next stage is submission to the Bundesrat (Federal Council).
Get in touch with our UPC Experts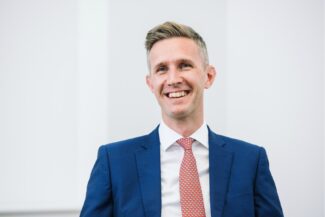 Other news