As reported here, on 18 December 2020 two constitutional complaints were filed in the German Federal Constitutional Court (Bundesverfassungsgericht – BVerfG) against the draft legislation enabling Germany to ratify the Unified Patent Court (UPC) Agreement and its Protocol on Provisional Application.
The following information has now been provided by Dr Stjerna (the complainant in the previous successful constitutional complaint) and by spokespersons from the BVerfG and the German Federal President in response to questions from the press (see here, here and here):
One of the new complaints (2 BvR 2217/20) was filed by Dr Stjerna and the other complaint (2 BvR 2216/20) was filed by a private individual, a company and an association.
Dr Stjerna's complaint included an application for an interim injunction to prevent the German ratification of the UPC Agreement.  (It is not clear whether the other complaint also included such an application.)
The BVerfG has forwarded the complaint to the Bundestag, Bundesrat, Federal Chancellery, Ministry of the Interior, Ministry of Justice and Consumer Protection, and Foreign Office, with the opportunity to comment on the interim injunction application.
The BVerfG asked the Federal President to refrain from signing the draft legislation (which is one of the final steps required to promulgate the law, which would have enabled German ratification) while it considers the interim injunction application, and the President agreed to do so.
Get in touch with our UPC Experts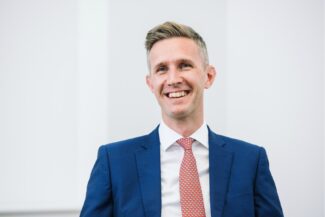 Other news