As reported here, the German government announced in March that it intended to continue working to enable the introduction of the unitary patent and Unified Patent Court (UPC) system.  It has now been reported by JUVE here that the Federal Ministry of Justice is consulting on a new draft bill to enable Germany to ratify the UPC Agreement (and, before it actually ratifies, to consent to the provisional application phase starting).  However, if the new draft bill is passed by the requisite majority of the Bundestag (so overcoming the successful ground in Dr Stjerna's constitutional complaint against the previous draft bill, reported here), there are still potential problems.  In particular:
There remains the possibility of another constitutional challenge.  As reported here, the most likely ground for a challenge is that the UPC Agreement's provisions that establish the primacy of EU law violate the Basic Law (the German constitution). The German Constitutional Court did not consider that ground in the complaint brought by Dr Stjerna as it was not necessary, but recent comments by the rapporteur, Justice Huber, suggest that it may succeed; FAZ reported (here) Justice Huber's comments on the Constitutional Court's recent decision in the ECB case (in which Justice Huber was rapporteur), and in response to the question (translated) "The EU Commission is examining an infringement procedure. Is that not inevitable?", Justice Huber replied (translated) "It is by no means inevitable. On the contrary, the Commission has political discretion in this respect. In doing so, it should note that Germany and most other Member States of the European Union would not have been allowed to join the European Union at all if the unrestricted primacy of European law over the Basic Law, as assumed by the CJEU, would exist. We made this clear once again in the decision on the Unified Patent Court in January."
There is the issue of whether, due to Brexit, Germany is able to ratify the UPC Agreement in its current form; questions on this to the European Commission are currently pending – see here.
It seems likely these issues will be among those raised by some of the organisations whose opinions on the draft bill the Federal Ministry of Justice has sought.
Get in touch with our UPC Experts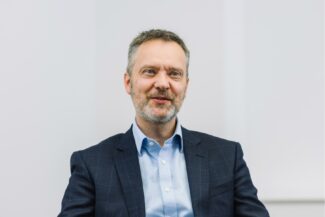 Other news