Yesterday, the Riigikogu (Estonian parliament) adopted draft legislation (docket here) to enable ratification of the Agreements establishing the Unified Patent Court (UPC) and its Nordic-Baltic Regional Division (which Estonia will share with Sweden, Latvia and Lithuania).  The bill now needs to be signed by the President of the Republic and published in the State Gazette, before the government can submit its instrument of ratification to the EU Council Secretariat and thus complete the process.
Also yesterday, the Riigikogu held a second reading of the other UPC-related bill which, as reported here, introduces provisions relating to issues such as the jurisdiction of the UPC, the enforcement of its decisions, and the recognition of unitary patents (bill docket here).  The bill has been tabled for a third reading and final vote next Wednesday, 14 June 2017.
Another important development in relation to Estonia's UPC preparatory work has been last week's publication in the State Gazette of an order of the Estonian government signed on 25 May 2017 (here) containing a unilateral declaration, under Article 23(2) of Estonia's Foreign Relations Act, that Estonia submits to the provisional application of certain provisions of the UPC Agreement, the same provisions listed in the UPC Agreement's Provisional Application Protocol.  (Member States can consent to provisional application of the Agreement by either signing the Protocol itself or making a unilateral declaration to the same effect, a course followed by Belgium, Finland and the Netherlands so far.)  Estonia's declaration has not yet been recorded on the EU Council Secretariat's website (here).
This unilateral declaration means that, once the Estonian government has formalised ratification of the Agreement, or at least communicated that it has parliamentary approval to ratify it, Estonia would join the list of Member States to have completed all the steps necessary to allow the provisional application period to start.  As previously reported, the Protocol will come into force the day after 13 states (including France, Germany and the UK) have either ratified or informed the 'depositary' that they have parliamentary approval to ratify the UPC Agreement; and have consented to be bound by the Protocol.  Eight Member States have already taken these steps (Belgium, Denmark, France, Finland, Italy, Luxembourg, the Netherlands, and Sweden); and both Germany and the UK have each consented to the Protocol.  With Estonia on the list, only two more Member States would need to complete additional steps to enable start of the provisional application period.
Get in touch with our UPC Experts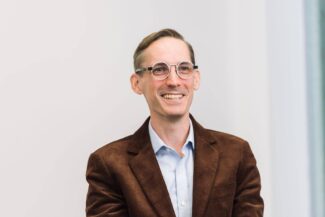 Other news