Of the possible effects of the UK leaving the EU, the impact on the proposed unitary patent and Unified Patent Court (UPC) system is not one of the most high profile, but it is significant to the intellectual property community, including many businesses, large or small.  Today, the Divisional Court has given a decision (here) which may at least delay the process of the UK withdrawing from the EU (and possibly, although unlikely, prevent Brexit altogether).  The process is governed by Article 50 of the TEU and triggered by the UK notifying the EU of its intention to withdraw.  The government, accepting that it does not have statutory authority to give the 'Article 50 notice' under the EU Referendum Act 2015 or any other Act of Parliament, had claimed that it has such a power under the Crown's prerogative, and therefore could do so without reference to Parliament, and had announced its intention to give the notice by the end of March 2017.  However, in judicial review proceedings the Court has held today that the UK government does not have such a power.  The Court held that giving notice will result in the removal of some fundamental rights in EU law enshrined in domestic law by Parliament in the European Communities Act 1972, and the UK constitution does not permit the Executive to alter domestic law by removing those fundamental rights through exercise of its prerogative powers; only Parliament can do so.
The government is appealing the decision and today the Divisional Court issued a certificate permitting the case to 'leapfrog' straight to the UK Supreme Court.  The Supreme Court has indicated that it will hear the case over 4 days during the week of 5 December 2016 with a larger than usual panel of judges.
Meanwhile, regarding the UPC project, the topic is expected to be discussed by the EU Competitiveness Council in its meeting on 28 and 29 November 2016, and the UPC Preparatory Committee is meeting in early December 2016. The UK has yet to announce any decision regarding whether or not it will ratify the UPC Agreement.  If the Supreme Court upholds today's decision, there may be further delay to the project arising from the question of the UK's participation. However, this may provide an opportunity for stakeholders to work together towards a solution which provides certainty; perhaps one which allows non-EU EPC signatories to participate.  For commentary on Brexit and the UPC, see here and here.
R (Gina Miller & Dos Santos) v Secretary of State for Exiting the European Union, Divisional Court, 3 November 2016: judgment here, a summary here, hearing transcripts here.
Get in touch with our UPC Experts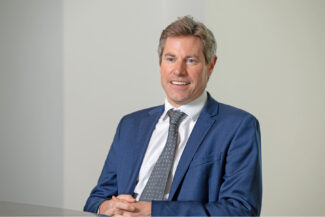 Other news