Following the postponement by 2 months of both the start of the sunrise period of the Unified Patent Court (UPC) and the entry into force of the UPC Agreement (and therefore the opening of the UPC) to 1 March and 1 June 2023 respectively (reported here), the EPO has announced that the start date of its transitional measures will remain 1 January 2023. These measures will assist an applicant for a European patent to obtain a unitary patent when the EPO is first able to grant one, which is now not until 1 June, when the UPC Agreement comes into force and the UPC opens; the EU Regulations (1257/2012 and 1260/2012) setting up the unitary patent provide that they will apply when the UPC Agreement enters into force, and the secondary legal framework for the unitary patent, such as the Rules relating to Unitary Patent Protection, also comes into force then. The EPO's transitional measures are the following:
The applicant for a European patent coming to grant shortly before the start date may request that the issue of a decision to grant a European patent is delayed until the start date so they do not miss the opportunity to obtain a unitary patent. They will then have one month from the start date to request unitary effect.
The applicant for a European patent may file an early request for unitary effect, so a unitary patent will be granted immediately on the start date. This request may only be made after the applicant has received a "Rule 71(3) EPC-communication" (in which the EPO informs the applicant of the text in which it intends to grant the patent), and the applicant may also need to delay the grant (as above).
Get in touch with our UPC Experts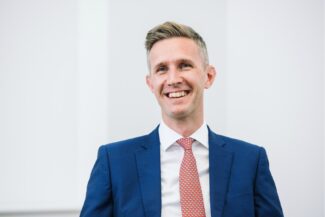 Other news